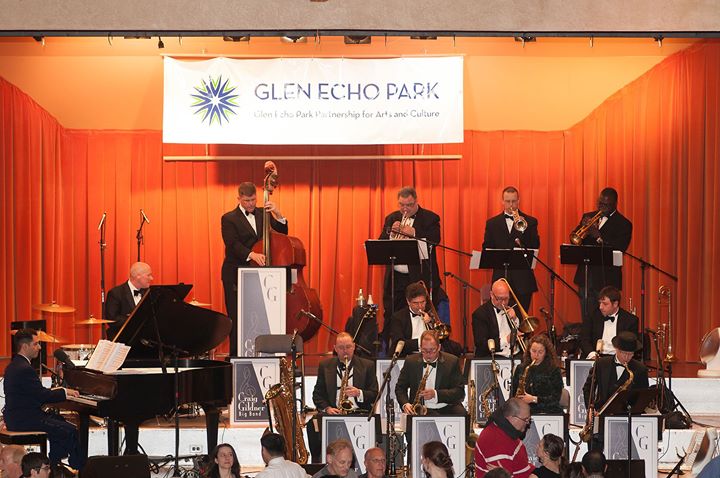 Craig Gildner Big Band
The Craig Gildner Big Band is a thirteen-piece repertoire orchestra authentically recreating the sounds of the swing era made famous by Benny Goodman, Duke Ellington, Count Basie, Artie Shaw, and others. Arrangements are direct transcriptions and stock selections that would have been played back in the day by bands across the country. Adding to the period feel, the rhythm section boasts calfskin drums arranged in a manner much like Krupa's, gut wound bass string, acoustic rhythm guitar on a vintage Gibson L7, and stride piano solos.
The musicianship is of the highest caliber. Bandleader Craig Gildner handpicked each and every section from DC's pool of talented musicians. The band can whisper and scream…and everything in between…all in just one song!
DJs
Head DJ: Mike Marcotte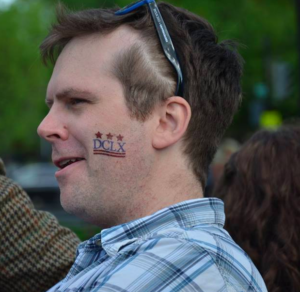 Born a block outside the district, Mike Marcotte has called DC his home most of his life. He started swing dancing under the tutelage of Donna Barker back in 1998, and it wasn't long before he was trying his luck behind the DJ booth learning from Rayned Wiles at k2. Highlights over the years include being the head DJ at ILHC, spinning late into the night at Lindy Focus, BluesSHOUT in Chicago, Frankie95, and pressing play in every near and dear DCLX. In addition to DJing often at Jam Cellar on Tuesdays, Mike is also one of the founding members of Capital Blues, and you're likely to find him at the Back Room any given Thursday.